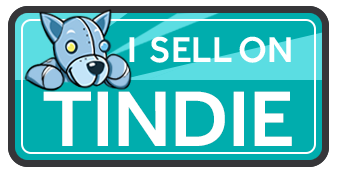 AreaCPLD is an affordable cpld development board based on the well known Altera maxV CPLD. It's an open source hardware project developed in kicad under the Creative Commons Attribution 4.0 International

.
The purpose of this board is to help people who want to be introduced into digital logic design making it as easy and affordable as possible to get hands on the funny part of the process. It's great for learning any Hardware Description Language like VHDL or Verilog.
Anyone wanting to get into the FPGA world will enjoy AreaCPLD too, as FPGAs can be considered basically as more complex, powerfull and expensive evolved CPLDs.
Link to project files: [ AreaCPLD schematic] and [Project Repository]
Features
Altera MaxV 5M80ZT100C5N with 80 Logic elements and 79 IOs.
ATiny9 microcontroller, 8 bits 1KB FLASH 32B SRAM, used as a programable clock source for the CPLD.
5 Volt tolerant inputs.
On-board 3.3V and 1.8V power supply for CPLD and ATiny cores and pins.
5V, 3.3V and 1.8V available on board pins.
Populated programming headers for the CPLD and microcontroller.
Hand soldered and tested.
With Quartus II Web Edition you can use any HDL language like VHDL, Verilog or simple schematic entry.
Completely open source! (CC-BY-4.0), reuse the kit's pcb board and schematics as a model for your design.
Interface to external functions or devices via the board pins, easy to integrate into any project.
ATiny9 and CPLD Preprogrammed.
Description
The heart of the board is the Altera MaxV CPLD, all of the input / output pins of the CPLD are available on the border pins of the board. It is powered from a 5V source with a standard mini USB cable. Despite MaxV CPLD has an internal oscillator, the board also includes a preprogrammed Attinyt9 microcontroller to be used as a 8Mhz clock.
1x AreaCPLD pcb with all components hand soldered and tested, with the ATiny microcontroller and the MaxV CPLD preprogrammed.
What you need:
To work with Altera CPLDs and FPGAs they provide a great software development environment with all needed tools called Quartus II Web Edition, it's available both for Windows and Linux. You can dowload it free as free beer, they only ask you to register before download. Before downloading Quartus, be sure it has MaxV support files.
Quartus II Web Edition download link: [http://dl.altera.com/?edition=web]
In order to turn on the board a 5V DC power source and a standard micro USB cable is needed.
To program the CPLD an Altera "USB Blaster" is needed. You can buy one for less than 5$ shipping included from ebay, aliexpress or similar places.
Optional:
If you want to reprogram the included ATiny microcontroller you'll need a programmer, you can find chinese usbasp programmers well under 5$ shipping included from ebay, aliexpress or similar places.